Being unique is being exceptional
We were inspired by the nature of our mountains where each snowflake is a unique and original wonder.
We tailor-make dreams come true.
Whether it is an interior, a detail, a floor, an extensive and complex piece of architecture or an intimate space, we seek the distinctiveness of the result, its exclusivity. Because the clients and their desires are unique.
Choosing a material, highlighting a detail, favouring one process or substance over another is never casual or standardised for us at Moretti Interiors. We are used to thinking, designing and making with the care and skill that a craftsman puts into the creation of each single piece that makes up a whole. A balance that exists in the nature of our mountains. Only in this way, can we transmit emotion and wonder while delivering the satisfaction of a well-executed project.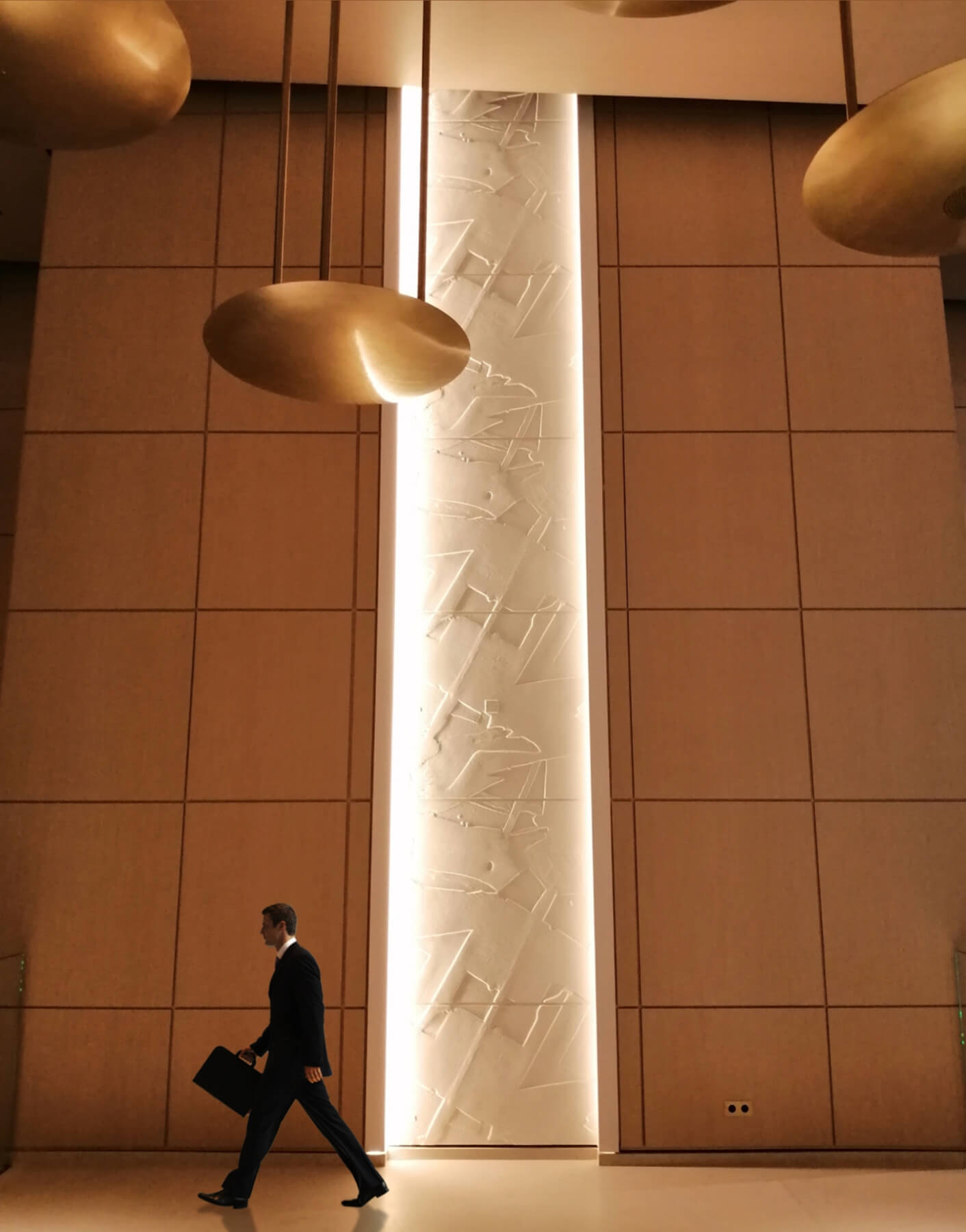 Being Moretti since 1960.
Three generations, one passion: creating excellence.
A solid root, the environment of the Dolomites, which inspires and teaches with its culture and nature, where wood plays a leading role. An evolution that is focused always on excellence, the true passion that has united the three generations of Moretti Interiors since 1960.
Our starting point was our history, the knowledge and experience handed down and shared, up to the present day and updated with highly technical and technological content and design methods.
We have developed that initial potential and use it to bring new interpretations to the solutions we are commissioned to design, both in Italy and for the foreign market. Sometimes these are real challenges that involve us in the creation of furniture and structures for the hospitality industry and large-scale construction projects, for luxury boutiques, private residences and public spaces.
+ Working in the sector for 60 years with the same enthusiasm
+ Highly skilled in selecting the most suitable materials
+ High level of craftsmanship
+ Thorough knowledge of the sector and a keen aptitude for problem solving
+ Ability to fully satisfy even the most demanding requirements
+ Collaborating in a highly qualified team of professionals
+ Supporting the client throughout the workflow and in the long-life service phase
+ Turning your dreams into tangible reality
WE GIVE A FINISHED SHAPE TO YOUR DREAMS