An exclusive and prestigious context: the Costa Smeralda. Here, immersed in one of the most beautiful landscapes in the world, we were commissioned to a private home, taking care of various aspects both inside and outside the residence. In an architecture that evokes tradition and makes use of local materials, the spaces and furnishings coexist with contemporary choices to create absolute comfort.
In the rooms, stone and wood alternate, used for floors and wall coverings, especially in the most intimate areas, such as the bedrooms. Particular is their use in the ceilings, present according to different types: the barrel light in oak boards with passers-by in the living area, "rustic" processing instead in the hallway passage.
The project also includes the furnishings, all made to measure.
Duration:
2005-2006
Location:
Porto cervo Sardegna
Category:
Residential
Inauguration date:
June 2006
A dialogue between inside and outside that captures the eye and catalyses the typical light of these places, where you can breathe in absolute beauty.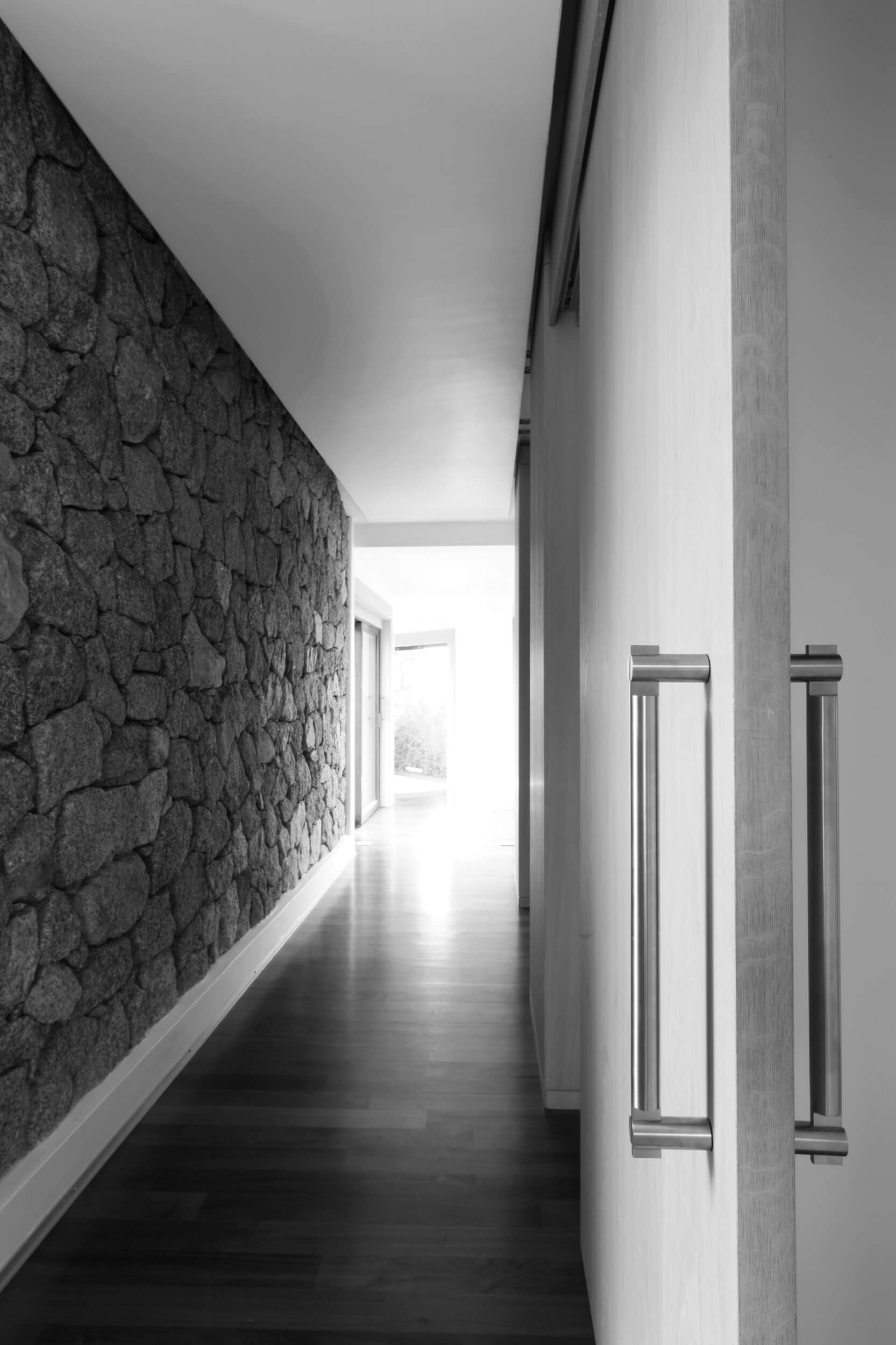 We were engaged for several months in all areas of project management. From construction to finishing, our team supported the client every step of the way. The result is the original interpretation of an idea that marries design, pragmatism and luxury and that aims beyond current trends.


As well as the house, the outbuilding too has been designed with the all the essentials, combining beauty with comfort and practicality.
Moretti Interiors is also research and development.
We study and research materials and develop the most suitable solutions for each individual project. Materials, shapes and colours are carefully selected and combined. We rely only on those with the most appreciated effects in terms of aesthetic reliability, longevity, and minimum environmental impact.