One Monte-Carlo Residential is located in the pedestrian area of one of the most exclusive international settings. It is a residential complex and a new reference point for fashion, consisting of six luxury buildings, with 37 residential apartments and 24 boutiques inside, in which every structural and finishing detail is the result of careful planning and skilled craftsmanship that have transformed selected materials into real architectural elements. Designed by the Rogers Stirk Harbor + Partners studio, one of the great names in contemporary architecture and urban planning, and by the Monegasque architect Alexandre Giraldi.
For the six buildings we dealt with the construction of the internal stairs of the two- and three-floor apartments. There are 12 staircases in total, of various types since they connect two floors in the case of the duplex and three floors in the case of the triplex.
All the stairs have a helical shape, are self-supporting and are made completely in oak wood. A resistant and particularly valuable substance, in keeping with the aesthetics of this project.
All the stairs were pre-assembled in our workshop, disassembled, numbered and packed to be shipped to the construction site.
Duration:
2018-2019
Location:
Monte-Carlo
Commissioning client:
Société des Bains de Mer
Category:
Residential
Inauguration date:
February 2019
In this luxurious project we were also chosen for to create some interior features: bookcases and reception counters.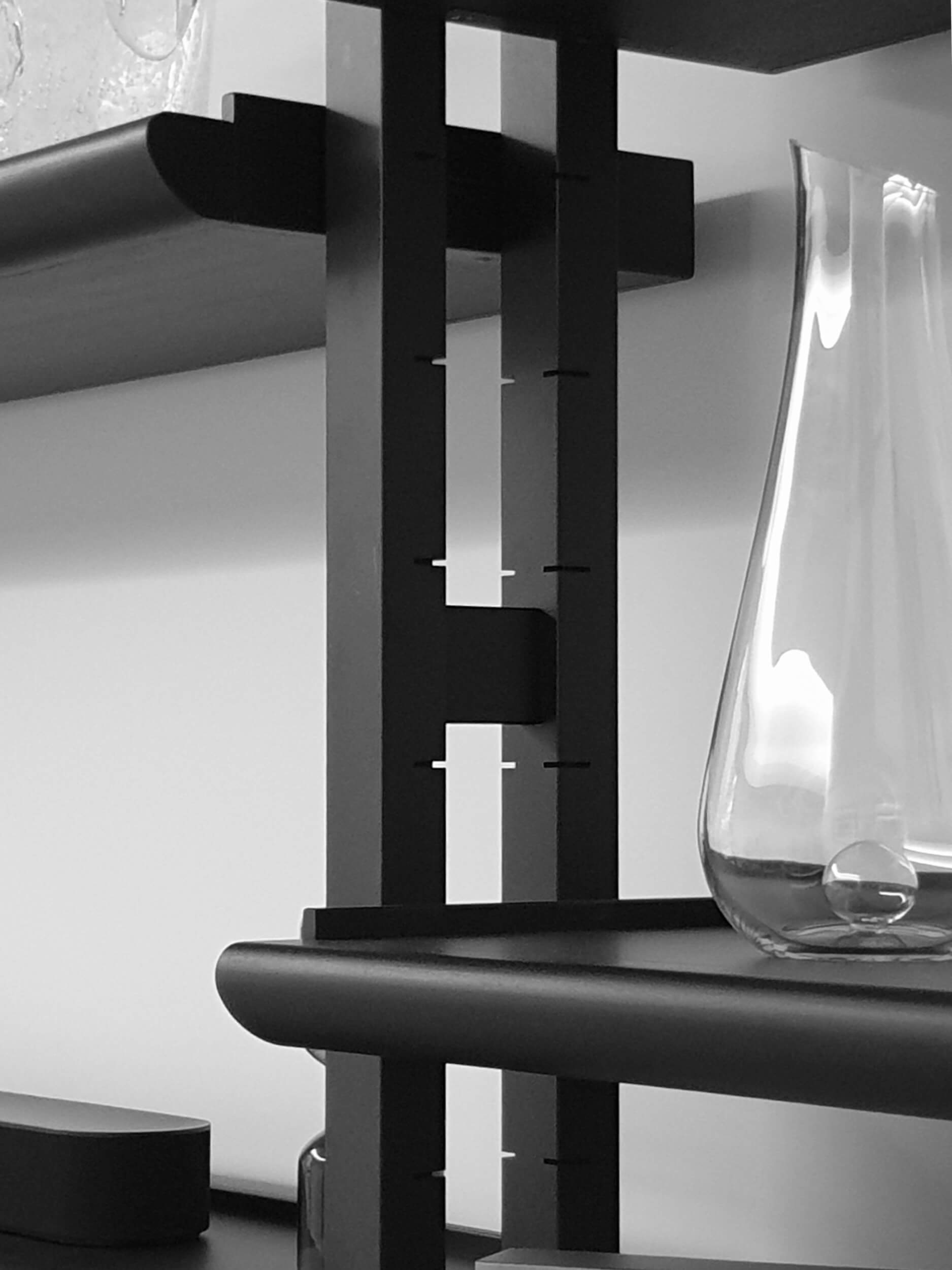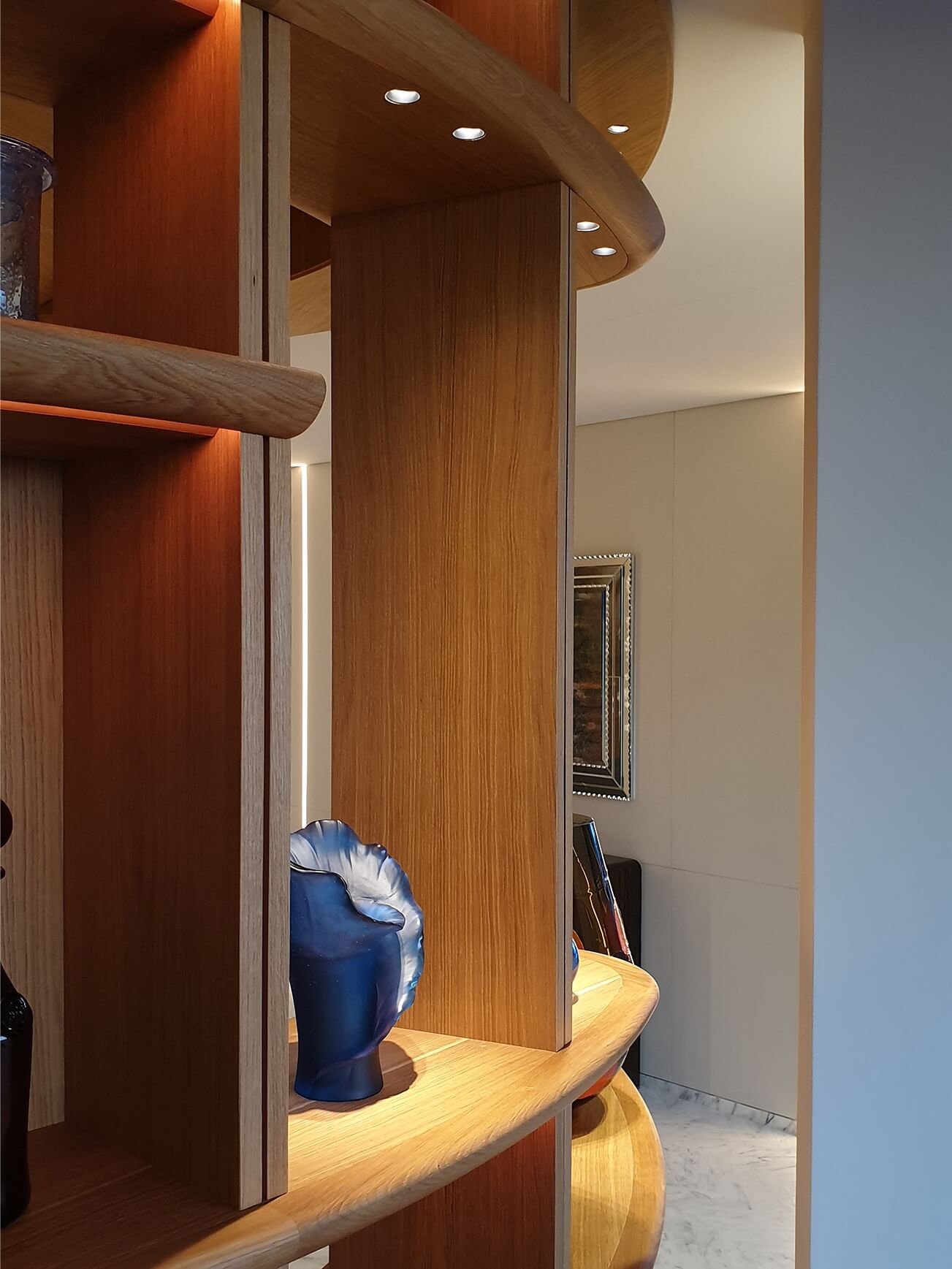 Tactile and visual sensations. OMR stairs are creations with a meaning that goes beyond pure functionality. The feeling is that of beholding an architectural feature with a strong character, harmonious even if produced by assembling different elements. The sinuous handrail and the entire structure is in solid oak.
A significant part of this project was dedicated to the installation phase.
This is a fundamental part of our work and has a significant impact on the project as a whole. Especially when several elements coexist in an architectural system.
The care taken in this phase determines the durability of the structure over time and the comfort and pleasure for those who live and experience the environment.