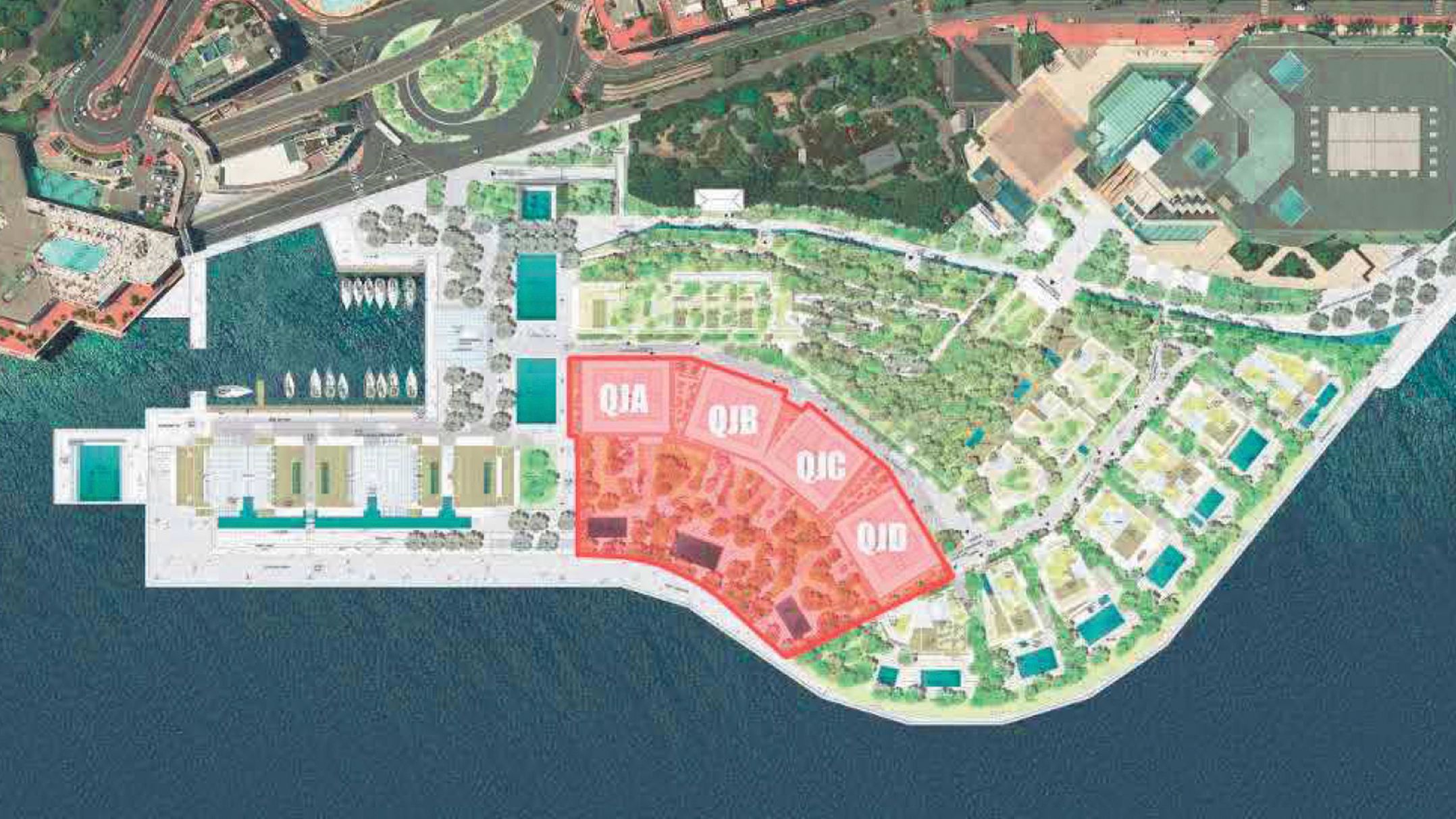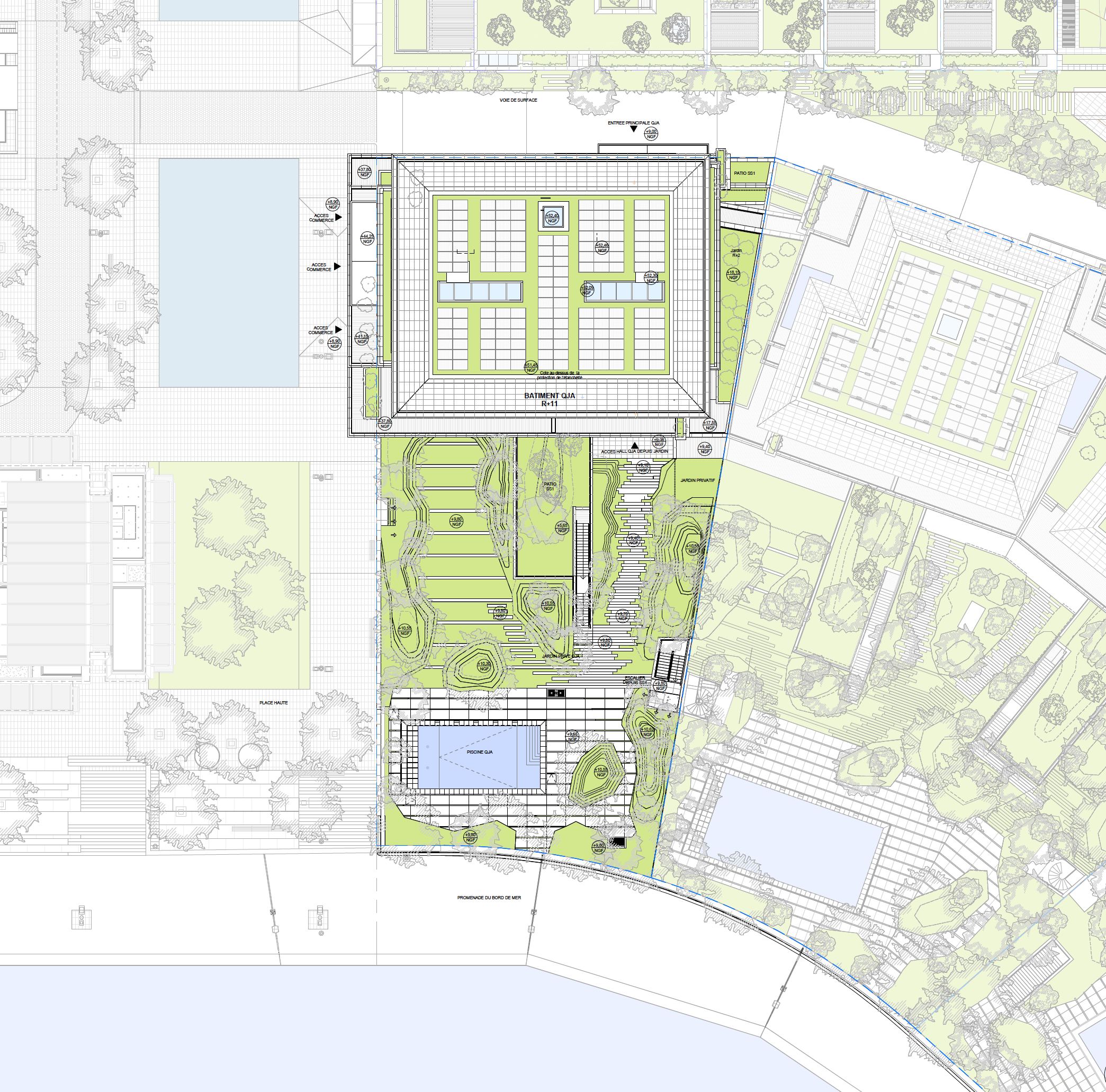 Mareterra in Monte-Carlo is a vision that becomes reality.
Six new hectares reclaimed from the sea, an eco-sustainable extension project of the Principality of Monaco with more than 800 people involved.
Internationally renowned designers, architects, engineers and environmental experts collaborate to complete this new space which, as declared by Prince Albert II, "embodies the excellence and conviviality of which the Principality of Monaco prides itself. Mareterra will fit perfectly into our coast and in a few years it will be considered a natural extension of our territory".
We are proud to have been chosen by Engeco Sam to create a unit of the Le Jardin d'Eau complex, the QJA building in collaboration with Alexandre Giraldi Architecte of Monaco.
The residences of Les Jardins d'Eau represent the elegance of this place. Generous glass windows and large balconies form a strong link with the outside and are complemented by numerous services, the contemporary yet sober design creates a strong link with the environment in the name of sustainability.
For us, a new exciting challenge to which we will respond with the technical, manufacturing and qualitative ability that distinguishes us and which has allowed us to be an active part of this exciting project.
We are ready.